RESIDENTIAL
Old Pali Road, Oahu, Hawaii
Wahiawa, Oahu, Hawaii
Aupuni Street, Oahu, Hawaii
3-Story Residence, Philippines
Abad Residence, Oahu, Hawaii
Lapay Residence, Oahu, Hawaii
Victor Residence, Oahu, Hawaii
Kennesey Residence, Oahu, Hawaii
Basug Residence, Oahu, Hawaii
COMMERCIAL
Bar & Grille, Philippines
Merchant Bank, Philippines
INDUSTRIAL
Furniture Whse. Philippines
RESIDENTIAL PROJECT: Old Pali Road, Oahu, Hawaii
Project Specifications:
This project called for the design of a new unattached maid's residence. Plans required detailed specifications for high-end appliances and fixtures, recessed ceilings,and luxury wood finishes.
3D Modeling:
For a clearer understanding of the project we developed these 3D elevations for the homeowners. 3D modeling provides a basic
image that homeowners can relate to, but it is very important to understand that the actual construction rarely looks the same
as the 3D image.
Construction:
The contractor for this project was:Graham Builders, Inc.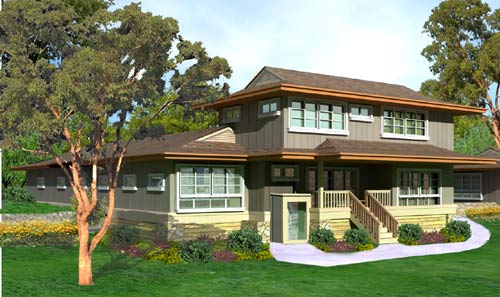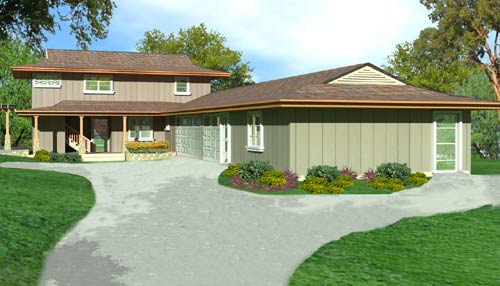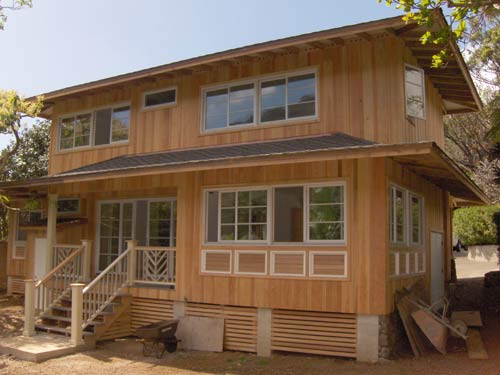 3D Modeling - Attempts to replicate the structure in exacting details.
Actual construction prior to painting
PLEASE PICK PROJECT NAMES BELOW TO VIEW PICTURES